When I was a kid, my holiday break from school usually consisted of an early, pre-arranged visit from Santa (as if his office processed individual requests and used second string reindeer); a seven hour drive to Clay City, Indiana to visit my Grandma and Grandpa McKee, where the latter would sit and spit chewing tobacco into a couch-side bucket filled with sawdust, and we kids would eat all our meals on TV trays; and then a single, brutal marathon drive to Panama City Beach (and later Bonifay), Florida to visit my twice-widowed Grandpa Schell.
As a prize for withstanding this feat of vehicular boredom (while 8 track tapes played the music of The Kingston Trio, Roy Clark, Cat Stevens, Anne Murray, Simon and Garfunkel, Roger Whittaker, and the Everly Brothers), my two sisters and I were usually promised a single day spent at Disney World. On that blessed day, we'd leave our hotel room early and take our place in a slow-moving sea of cars in Orlando, waiting for our turn to park and then take the shuttle, and then take the monorail, to the Magic Kingdom.
"How many things do we take just to ACTUALLY ARRIVE THERE?" I remember thinking. It felt like we were working through The Stations of the Mouse.
I was also floored by the $20 admission prices (adorable!), and Epcot was the big new addition. In fact, when I was about 12, I got a black Epcot t-shirt printed with the silver number 82, in honor of the new park's opening year. Cutting edge stuff.
So I'd gone to the "Happiest Place on Earth" a number of times while growing up, and other than having some bizarre, neurotic breakdowns over choosing a single souvenir at day's end (fatigued and overwhelmed by choices, I'd finally just grab a stuffed Dumbo or Thumper, certain I'd later regret my choice), I had mostly positive, nostalgic memories of being there. And later, when traveling with the Michigan Marching Band, I spent some pleasant-enough off-hours both at Disney World (for the 1991 Gator Bowl) and Disneyland (three Rose Bowls).
But it had been quite a while since I'd "done" Disney, obviously. As I heard friends talk about taking their families to Orlando, I got the sense that the whole Disney complex had grown and morphed into something I'd now barely recognize.
Cut to 2017. Our go-to annual vacation, Camp Michigania, was instead no-go this year. (It's a lottery system, and for the first time in a while, we didn't make the cut.)
"Well, the kids will be 6 and 9 this summer," I said, way, way back in early spring. "Maybe this is the year we do Disney?"
And so it began.
1. GETTING HELP. Shortly before I gently voiced this suggestion to Joe, I'd seen posts from a Facebook friend (Allison) about her work as a travel agent; specifically, she helps people plan Disney World vacations – and amazingly, clients pay nothing! Ding ding ding! I reached out to her; I told her we were thinking of going to Disney World during the week of Thanksgiving (Florida's too crazy-hot in summer); and from that point on, Allison was on the lookout for deals and offers we could use. (Apparently, deals are usually offered about four months in advance, so there was a fallow period of a few months where nothing happened; once the offers started jiving with the timing of our plans, she started letting us know what kind of availability there was at the moderately priced resorts on the property, etc.)
I kind of blew this at first, not realizing that when Allison told me a pirate-themed room with a free dining plan was on offer, we needed to act fast to grab it. I took too long to talk with Joe, show him the site, and get back to Allison. Fortunately, though, we managed to snag a room for the week at Port Orleans Riverside. Once that was confirmed, I made our flight reservations, making sure we got back to Detroit in time for the Michigan/OSU game. (Because priorities.)
Here's one of a series of videos our lovely, super-helpful, knowledgable travel agent has made available online. We highly recommend her. 🙂
2. TELLING THE KIDS. Like us, the kids were bummed about not going to Camp Michigania, but I didn't want to breathe the words "Disney World" out loud until we had things nailed down and knew for sure we'd be going. So Joe and I sat on it for a few months, and even when we'd put down a deposit on the room, and bought plane tickets, we still remained silent. Maybe, as parents, we thought this would be a useful thing to have in our back pocket. A kind of "in case of emergency, break glass" item. But in late summer, we finally decided to give Lily and Neve a heads up – not in some dramatic, suitable-for-filming, prom-posal kind of way. It was more like, "Since we didn't get to go to Michigania, we thought we'd go to Disney World."
Because really, Disney World's an abstract concept to kids until they actually visit the place themselves. Predictably, Lily and Neve's reaction was, "Cool!" They weren't beside themselves or anything. It's like telling your only (young) child, "You're going to have a baby sister!" and she's like "OK. I'll see what that's like when it happens, I guess."
3. I DON'T WANT TO DO RESEARCH FOR A VACATION. I JUST WANT TO GO. There are a couple of different ways to think about the kind of traveler I am: lazy, or laid back. Both apply, really. When I travel with my closest friends, who love to dive into guidebooks and compile lists of things they want to do and see, I'm the Golden Retriever of the pack, content to simply tag along. When I don't travel with those friends, I just kind of feel my way and do what sounds appealing to me on any given day. So when Allison asked about dining plans and restaurant reservations, my response was, "What's that, now?" As a kid visiting the Magic Kingdom, I always knew we'd likely have one meal at Tomorrowland's The Lunching Pad (har har), and find some dinner later, wherever we happened to find ourselves in the park at that time of the day.
So a dining plan, which sounded to me like we'd have to build our day around meals or venues, had little appeal, and the restaurants that I'd checked out online and thought were most appealing already had no availability, months in advance. As far as I was concerned, we'd just wing it. (I was forgetting, of course, that rather than spending time at one or two Disney parks over day or so, we'd be visiting four Disney parks, plus a Disney water park, over the course of a week, and that all of them now have more, and better, sit-down restaurant options than when I was a kid. Not that I had any desire to research all THAT, either.)
Similar to the ways that I'm a lazy traveler, I'm also a lazy food consumer. Sure, I like good food, but on vacation, I'll try to roll with whatever's available. Joe, conversely, is a foodie who cares very much about what he'll be eating, and as the trip drew nearer, he got more and more concerned about the prospect of "eating hot dogs every day for a week."
Having been the spouse who'd done all the groundwork for the trip, I took umbrage at what I viewed as a last-minute critique of my planning choices, and some slow-burn marital tension ensued. Because Disney.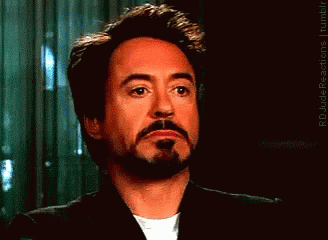 But Allison got on the phone with both of us and talked us down, answering Joe's questions about what foods would be available to us in the parks, and she also soon thereafter snapped up a reservation that suddenly opened up at '50s Prime Time Cafe in Disney's Hollywood Studio park; plus, during our trip, Allison informed us that an Asian restaurant (Yak & Yeti) at Disney's Animal Kingdom – which additionally had a typical kid's menu (chicken nuggets, corn dogs, mac and cheese) – just had a slot open up on Thanksgiving, and we grabbed that one, too. God bless Allison (spoken in the voice of a flustered, nightgowned Julie Andrews in "The Sound of Music")!
As for Fast Passes, I felt ill-equipped to make those calls as well – since I only remembered the oldest of the really, really old Magic Kingdom rides – so Allison held our hand just a bit longer and arranged our passes for rides that were generally in high demand and that were most likely age-appropriate for our kiddos, telling us that we could change them on the fly with the app if we wished.
I was still nervous, but the wristbands soon arrived by mail with our luggage tags.
What seemed years away was suddenly coming up fast. So I did what any self-respecting neurotic would do: I borrowed a Disney World e-guidebook from the library; didn't even get through the introduction before our packing got underway; and plowed ahead with a looming sense of crippling fear/anxiety.
As is true for most Disney stories, though, there was a happy ending. Thank goodness. (Stay tuned!)